First Annual CWRW Cloud Foundation Sale
From September 3 -10 only!
I rarely have sales at my Rendo store as prices were set to be low all the time, so now is a great time to fill in the gaps in your CWRW product library! My entire Rendo store is 25% during that time.
At HiveWire their annual sale is going on and this week is CWRW and HiveWire Horse products on sale – 30-50% off! To kick it off, HiveWire is doing a Spotlight interview on me – read it here!
This year I am starting the tradition of an annual one week sale on both of my stores. A portion of the proceeds of sales of my products during this sale week will go to The Cloud Foundation.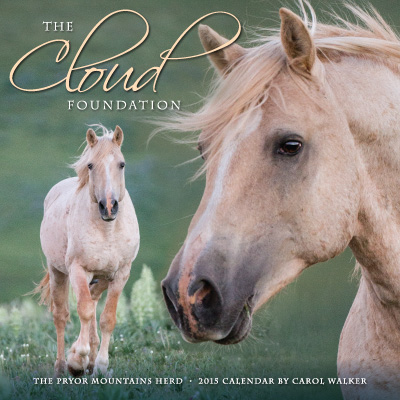 ABOUT CLOUD & The CLOUD FOUNDATION
Cloud is a pale palomino wild stallion living in the Pryor Mountains on the Montana/Wyoming border, a range the Crow Indians called the Arrowheads. Cloud is the "star" of several films by Ginger Kathrens aired on PBS' Nature series and represents the only continuous documentation of a wild animal from birth in our hemisphere. Ginger's chronicles of Cloud have been compared to Jane Goodall's work with chimpanzees in Africa. Today Cloud still roams free in his mountain home. The non- profit Cloud Foundation is dedicated to preventing the extinction of Cloud's herd through education, media events and programming, and public involvement. The Foundation is also determined to protect other wild horse herds on public lands, especially isolated herds with unique characteristics and historical significance.
I personally support The Cloud Foundation as they are doing all in their power – often in tandem with other wild horse groups- to save these magnificent creatures and their native homes across the west, through education, legal actions, events and more. My dream someday is to meet Cloud and his family in person in the Pryor Mountains on the Montana/Wyoming border. Without all of the hard work of the Cloud Foundation and other wild horse organizations, the fate of this grand symbol of freedom and the American west is grave.
Learn more about the Cloud Foundation here
Shown above: Cover of the 2015 Annual Cloud Foundation Calendar by renowned wild horse photographer Carol Walker. I designed the calendar and do other wild horse related design work for Carol and for the Cloud Foundation.
Enjoy the sale, and the interview, and let me know your thoughts on any of it!
Til next time, Happy Rendering!
Laurie