After much soul searching, I have decided to move my former Daz store/products to the new HiveWire site/store. HiveWire offers much to both me as a vendor and artist, as well as to my fans/buyers. Co-Founded by former Daz artists Chris Creek, Eric Merritt, Steve Kondris and the wonderful Lisa B they bring a fresh direction to the 3D community- striving for one to bring community first and user friendliness back to the 3D world, as well as bridging the widening gap between Poser and Daz Studio users. (For some of you it might feel like the "good old days" of Daz:)
So for those of you who still want and need great textures for the wonderful Mil Horse, you can find my Pro Textures and Pro Wings at HiveWire – www.hivewire3d.com or you can click on the link in my blog sidebar to go directly to my store there. With the HiveWire Pegasus Value Stack now you can save $ on my Pro products along with Ken Gilliland's wonderful Wings for the Mil Horse as well as his amazing birds. I am updating my "Wild West" Western Saddle Textures with new promo images to include the fact that they also work as is for the new saddle for DH2, so those will also be at HiveWire soon. For those of you who already have "Wild West" just go ahead and use them for the new DH2 western saddle! They work exactly the same for the DH2 saddle as they do for the MH saddle.
My Rendo store is still the same and I hope to have a new Mane N Tail Pack ready for there in early 2014 (yes they take several months to do – MNT3 took 8 months!:)
___________________________________________________________________________________
So news.. the Ultra DH2 Set 1 is in beta testing now and we are aiming to get it finished up and to HiveWire QA probably next week. Very soon I will also be releasing my new Griffin Wings textures to match the coats in the Ultra DH2 set 1 as well.
NOTE!!!! Again I want to emphasize these Ultra DH2 coats were custom/hand made from scratch for EACH program – Poser 9+ and Daz studio 4.5+. Poser users will need to get DSON to use the Daz Horse 2 in Poser 9+ but you will NOT need Daz Studio/no need to install DS- only DSON. I will have more on all that when Ultra DH2 is released!
To tease you up a little, here are some more previews! Enjoy!
CLICK ON ANY OF THE IMAGES TO SEE THE FULL IMAGE!
Dark Chestnut Hair option 1- P9 Firefly render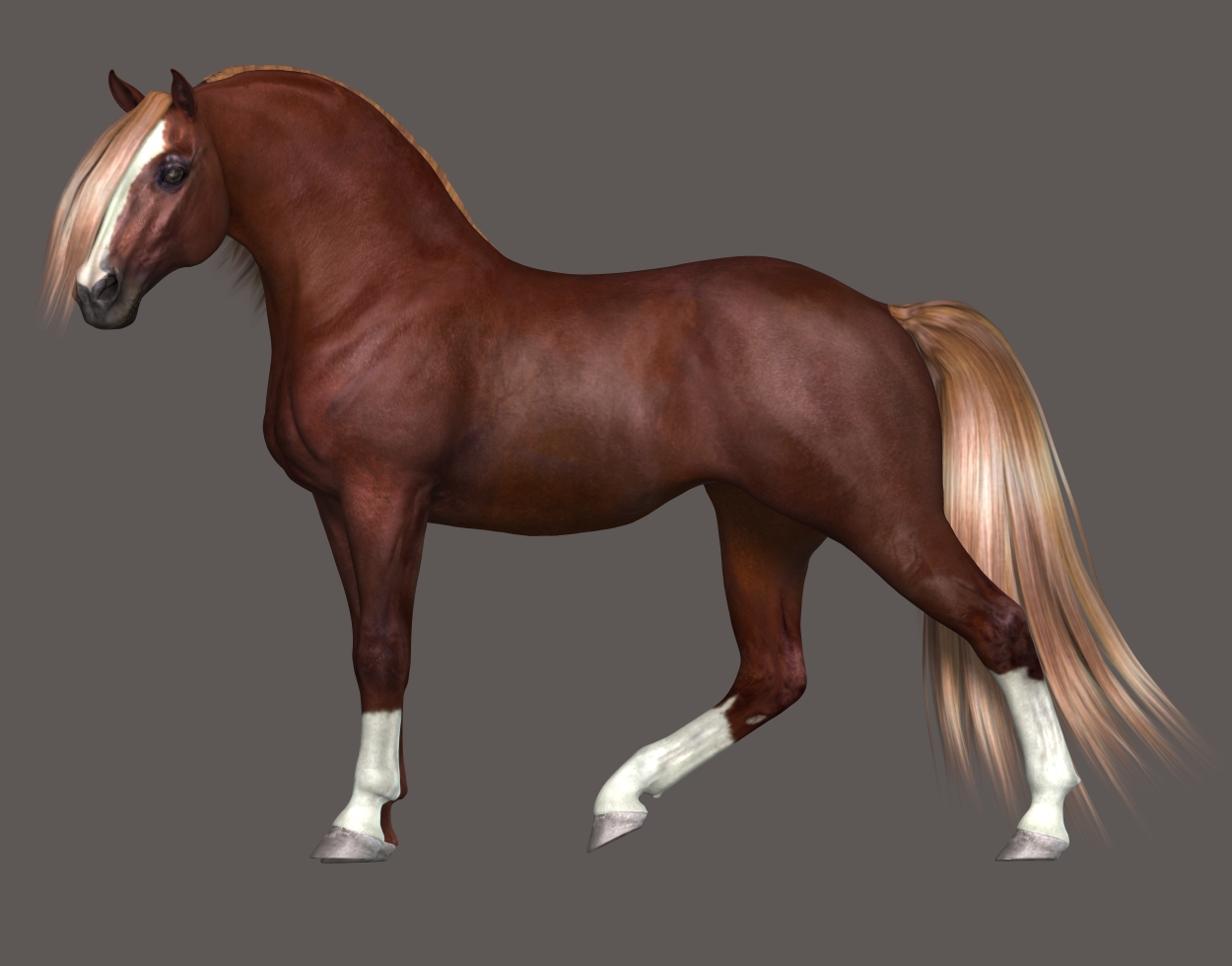 Red Dunskin- DS render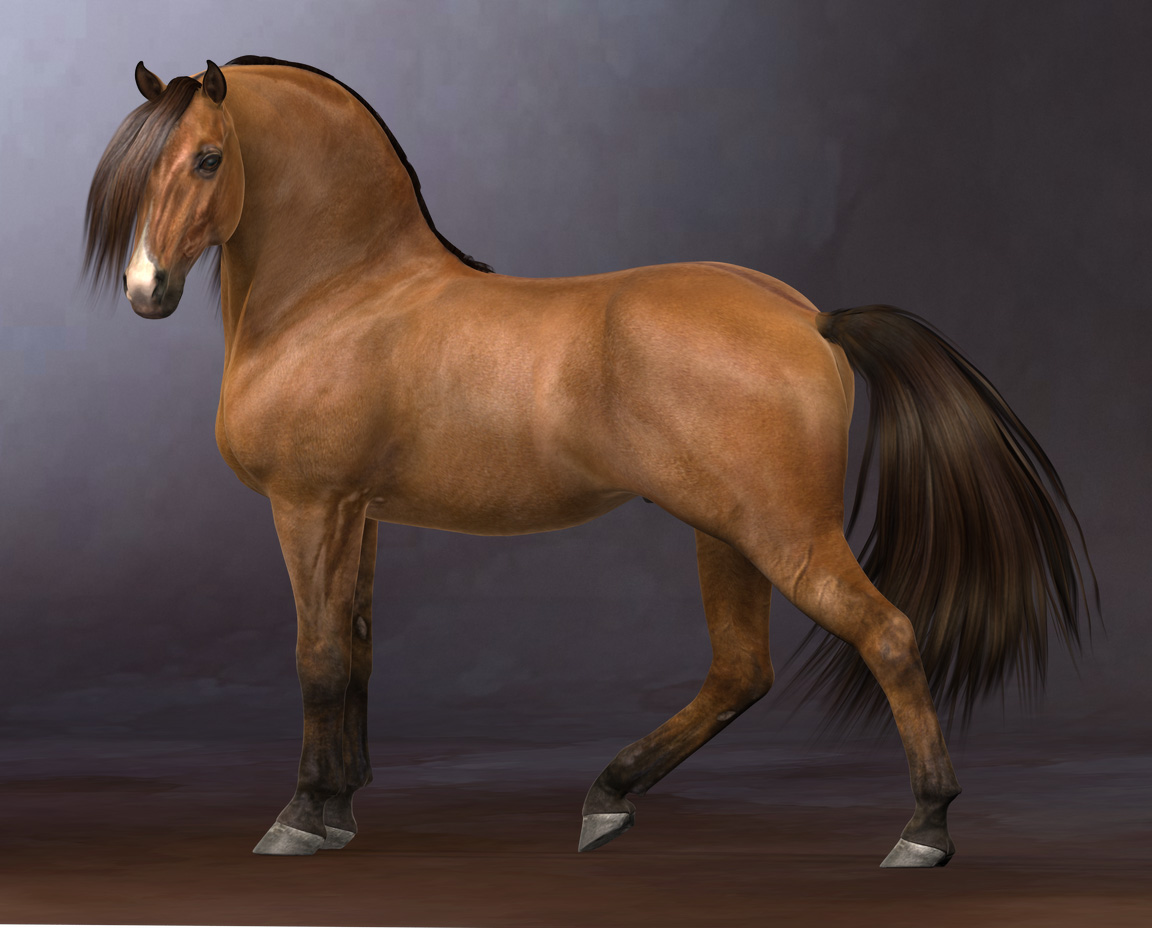 Bay Pinto -P9 Firefly render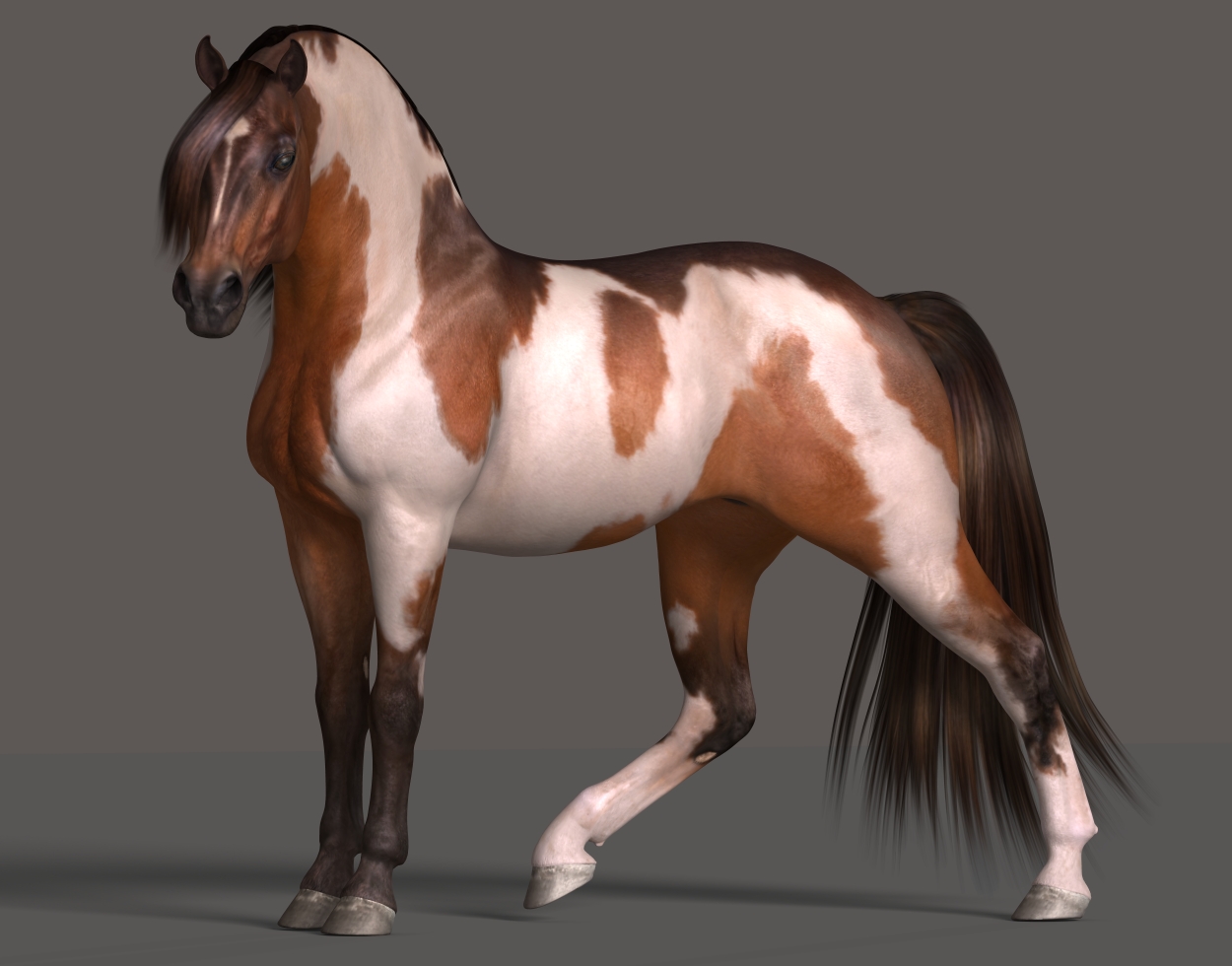 Red Chestnut with Griffin Wings – DS (sorry the wings are DS only- not my doing:)
Sorrel Paint Head CU – DS render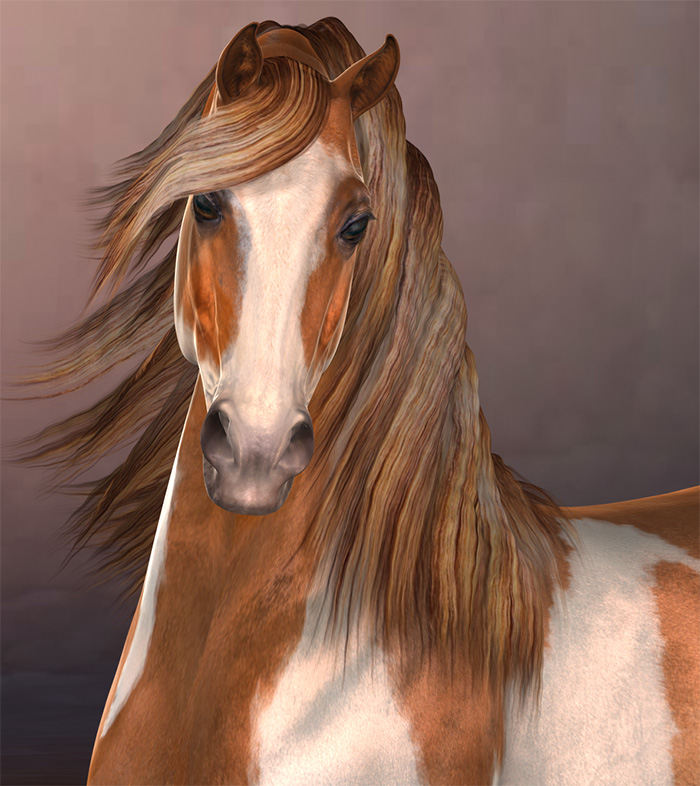 Til next time,
Happy Rendering!
Laurie