The new Daz Horse 2 has arrived! Time to get excited!
I will be posting a lot on the new DH2 as I call him in the next few days, and instead of laboriously writing these blog posts, I have now joined the 21st century and will have videos for you instead!
So let's get started. I want to talk a little about the big differences and improvements in DH2.
Here is our old dear friend, the Mil Horse.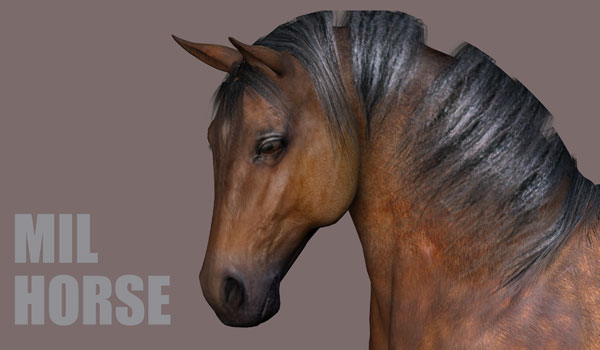 We love him but he had a long list of deficiencies.
To compare, here is the head of the new DH2: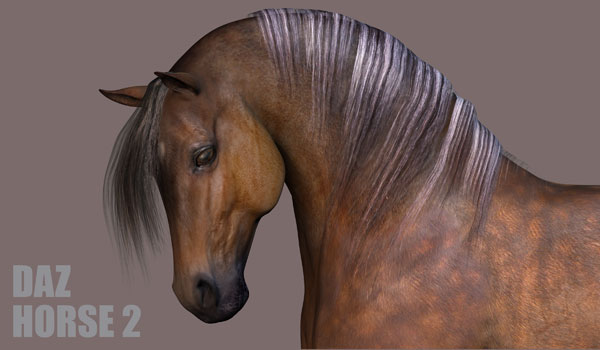 One of the huge differences in the head is that with the new UV mapping the head now has it's own 3000×3000 map. And the eyes also have a lot more detail than our old friend, Mil Horse. So finally we can get a lot more detail in our close up head renders.
In my first video blog I will show you the differences in the neck. Let's take a look!
In this video we explore the head of DH2 in more detail:


In the coming months, we will have a lot of exciting new products for the DH2, including our DH2 Ultra! And look for a lot of new videos featuring the DH2 and how to work with him as well as the new improvements etc.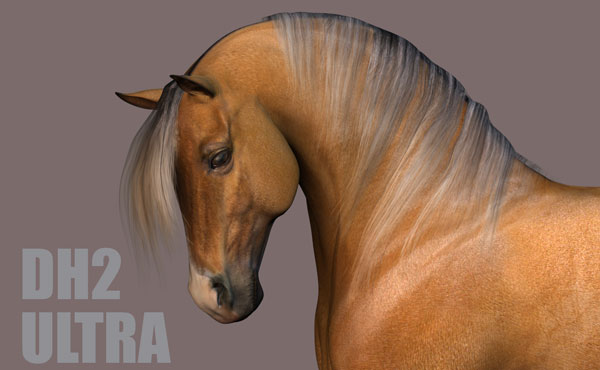 Happy Rendering!
Laurie